Music
Bahrain Festival City is showcasing tons of new music talents to appeal to the multi-cultural country of Bahrain. The music talent ranges from local Arabic music, all the way to Blues rock bands, like The Relocators, a Bahrain-based Blues Rock band filled with edgy guitar-driven tempos, engaging energy, and a whole lot of sing-along melodies. They are performing on January 19th at 8:30 pm, so please give them a shout and enjoy their music.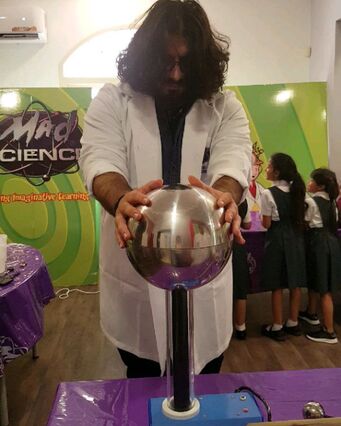 Artist
Music is not the only form of entertainment we have lined up. Bahrain Festival City has also hired some other forms of entertainment, such as the sand artist Zahra. Zahra is a promising and upcoming artist with many talents and a huge advocate for the art industry. At the Festival, she will draw amazing artwork on a sand canvas while music is being played, showcasing her amazing abilities and talent in an elegant and captivating style. Please show her some love at the Festival on January 21st. Entertainment shows can also be educational - "edutainment" if you will. The Mad Science Show perfectly describes that concept. The show has been a Festival's favourite being quite popular, particularly with children. It uses the power of science not only to entertain kids but to educate them with fun, yet safe, flames and creating all kinds of weird stuff such as sticky nasty goo and bubbles that flame up. Look forward to the Mad Science show on January 20th.
Entertainment
The main feature of the Festival is of course the rides and attractions. This year Bahrain Festival City went all out with rides that can be enjoyed by all ages. There are rides for the adrenaline addicts, such as the Kamakazi, a pendulum ride that goes full 360 multiple times. For sure a full-on adrenaline-type ride. For those of you who are more leveled headed, there are many traditional rides and attractions at the Festival. The iconic merry-go-round is here, very popular with young kids. It also makes a great spot to take awesome photos. Please go explore and have an adventure!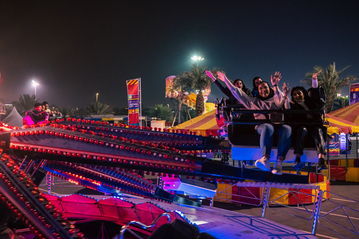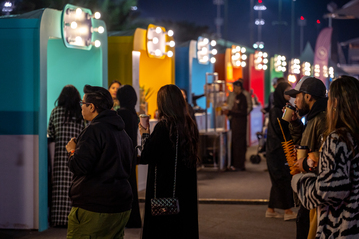 Foodie
It wouldn't be a Bahrain Festival without having a wide range of delicious food, and this one is no exception. Bahrain Festival City showcases around 20 kiosks ranging from all types of food, such as hamburgers, french fries, pizza, and let's not forget dessert! The Flaming Salmon is quite popular, serving slow-cooked salmon over an open flame. This process ensures the salmon is fully cooked while keeping all the savory flavor inside the fish. Definitely a go-to at the Festival.
We use cookies to ensure that we give you the best experience on our website, for further information visit our Privacy Policy